Engaging, Interactive Products for Middle Grades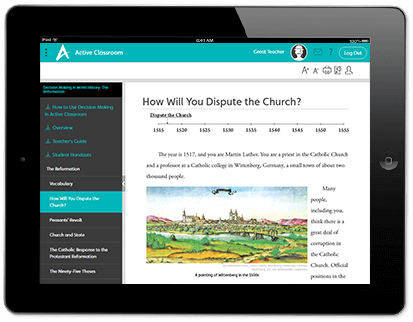 Bring the best social studies materials to middle school students with over 4,500 activities in US history, world history, geography/global studies, and government/civics. Through Active Classroom, middle school students will find interactive learning experiences that captivate their attention and focus their energy.
Active Classroom creates a curriculum pathway for the busy teacher and includes thousands of activities to help teachers differentiate instruction. Follow our path or create your own! Lessons can easily be sorted by state standards, grade level, subject, era, series, and activity type to meet teachers' unique needs.
For Active Classroom Texas Edition pricing, click here.
Four Subjects
Geography & Global Studies
Essential Supplemental Products
Meet State Standards and
Student Needs
Contact Us