Reading Time:
7
minutes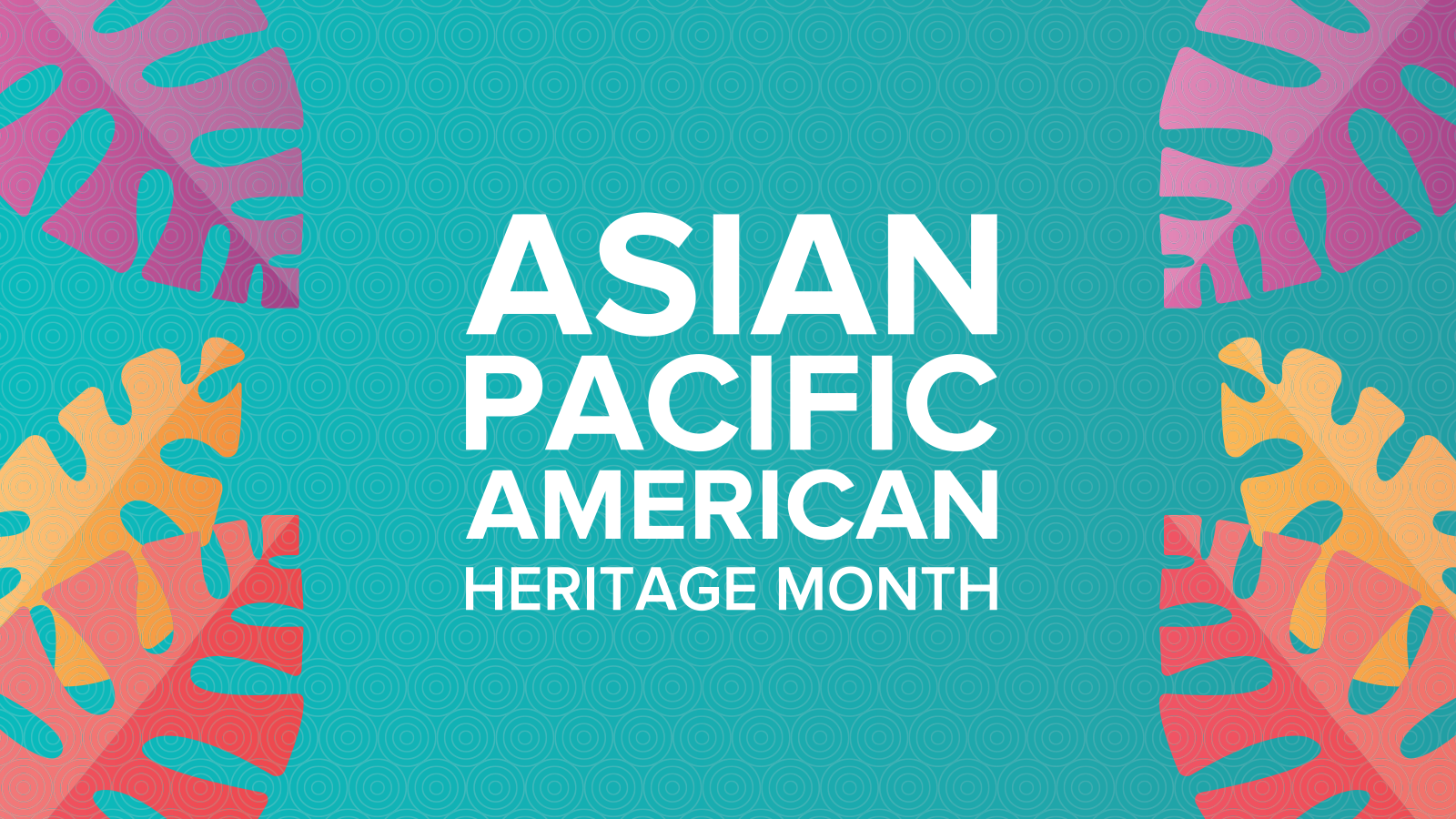 May marks Asian Pacific American Heritage Month, which is a time to celebrate the specific achievements made by Asian Americans and Pacific Islanders throughout history.
Use this list in the classroom to inspire and engage your students by having them select one notable American and reflect on the achievements, legacy, or significant quotation, not to exceed one paragraph. Then, have them share their reflections with the class in a discussion-based activity. Include essential questions to guide their learning and inquiry, for example, how are their  contributions still impactful today or why did the student choose that individual?
We highlight fifteen Asian Pacific Americans below who embody the spirit of progress and trailblazing in a variety of fields but encourage you and your students to visit the official Heritage Month website provided by the United States government to access additional resources and lessons to highlight the history this month.

1. Patsy Mink
Who was she? An American attorney and politician from the state of Hawaii, she was the first woman of color and first Asian American elected to the US Congress (1964). She was instrumental in introducing various legislation measures that would reform the US education system, including the Early Childhood Education Act and Title IX of the Education Amendments of 1972.
Legacy: Title IX was renamed the Patsy T. Mink Equal Opportunity in Education Act following her death in 2002. She was posthumously awarded the Presidential Medal of Freedom and inducted into the National Women's Hall of Fame.
2. Philip Vera Cruz
Who was he? Born in the Philippines in 1904, Vera Cruz moved to the United States in 1926 where he eventually became a farmworker. He joined his first strike in 1948, organized by Filipino farmworkers who worked in asparagus fields, which would inspire Filipino laborers across California, and was one of the acts that sparked the entire farm labor movement in the United States. He organized alongside César Chávez and fellow Filipino labor leader, Larry Itliong.
Significant Quote: My life within the union, my life now outside the union, are all one: my continual struggle to improve my life and the lives of my fellow workers. But our struggle never stops.
3. Queen LiliʻUokalani
Who was she? Born Lydia Kamakaaeha, she was the queen and last ruling monarch of the Kingdom of Hawaiʻi. She was the first and only queen to rule the Hawaiian islands, reigning from 1891 until they were seized by the imperial government of the United States of America.
Literary Legacy: She composed the song, "Aloha ʻOe," as well as numerous other works and wrote her autobiography Hawaiʻi's Story by Hawaiʻi's Queen during her imprisonment following the overthrow of the Hawaiʻian monarchy.
4. Mary & Joseph Tape
Who were they? 70 years before Brown v. Board of Education famously led to the end of racial segregation in schools, Mary and Joseph Tape, two Chinese immigrants, fought for their daughter's right to attend public school in San Francisco. Tape v. Hurly was the landmark case brought before the Superior Court and argued that being denied access was in violation of 1880 California law that stated all children were to receive free and appropriate public education, and it also violated Mamie's rights as a U.S. citizen under the 14th Amendment of the Constitution. Despite the outcome of the case, the Tape family's anti-school segregation fight laid the groundwork for future cases in the nation.
5. Fred Korematsu
Who was he? An American civil rights activist who objected to the internment of Japanese Americans during World War II, he refused to report to Tanforan Assembly Center, where his family reported in 1942. Korematsu was then arrested for his refusal to comply with the mandatory evacuation order, but made history when he was visited by ACLU executive director, Ernest Besig while in prison and he agreed to be the test subject in a case questioning the legality of the evacuation orders.
Legacy: The Fred T. Korematsu Institute carries his name to continue his work with teachers and community leaders across the country to promote Korematsu's fight for justice and civil liberties.
6. Dr. Haunani-Kay Trask
Who is she? Born to a political family who advocated for Hawaiʻian statehood, Trask spent her life going against her family's views. She joined the Black Panther Party in Chicago and continues to teach native political movements in Hawaiʻi and the Pacific, literature and politics of Pacific island women, Hawaiian history and politics, and third world and indigenous history and politics at the University of Hawaiʻi at Mānoa.
Significant Quote:  The people cannot exist without the land and the land cannot exist without the people.

7.

Kiyoshi Kuromiya

Who was he? Born in a United States internment camp, he became a key advocate for several movements throughout his life including the antiwar, civil rights, and gay liberation movements. He attended Martin Luther King Jr.'s March on Washington and a protest in Montgomery, Alabama, where he led Black high school students in a voter registration march in 1965. Kuromiya founded the Philadelphia Gay Liberation Front in 1969 and additionally founded the Critical Path Project to help those living with AIDS in the United States. 

Literary Legacy: He was the author of 1968 Collegiate Guide to Greater Philadelphia and collaborated with R. Buckminster Fuller on Cosmography: A Posthumous Scenario for the Future of Humanity (1992).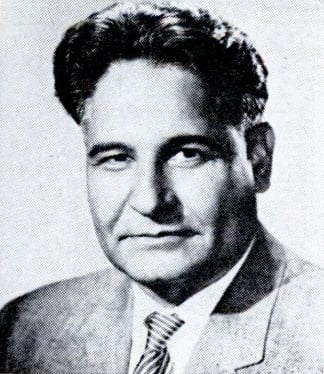 8. Dalip Singh Saund
Who was he? Originally born in British-Imperial India, he attended university in California and spent much of his time in the early 1940s campaigning to reverse the restrictions that prevented those born in India from becoming American citizens. Due to his efforts and many other Indian immigrants, President Harry S. Truman passed the Luce-Cellar Act, which allowed him to have a political voice and run for office. Saund became the first Asian American, Indian American, and member of a non-Abrahamic faith to be elected to the United States Congress.
Literary Legacy: He published three books about his Indian American experience, including My Mother India, Gandhi: the Man and his Message, and Congressman From India.

9. Susan Anh Cuddy
Who was she? Born to Korean independence activists, she was the first Asian American woman to enlist in the United States Navy, joining as a female gunnery officer and eventually making the rank of lieutenant. Avidly against Japan's colonial era rule in Korea, she was eager to join the military to fight the Japanese. She went on to work for US Navy Intelligence, the Library of Congress, and the Department of Defense making her accomplishments in the Cold War era remarkable and unparalleled.
Legacy: In 2003, the State Assembly of California of District 28 named her the Woman of the Year in honor of her commitment to public service. On October 5, 2006 she received the American Courage Award from the Asian American Justice Center in Washington D.C
10. Loung Ung
Who is she? A Cambodian-born American, she is a human-rights activist and the national spokesperson for the Campaign for a Landmine-Free World. Escaping the Khmer Rouge in 1980, she emigrated to the United States with her family and subsequently wrote two books about her real life experiences. Between 1997 and 2003, she served in the same capacity for the International Campaign to Ban Landmines, which is affiliated with the Vietnam Veterans of America Foundation. 
Literary Legacy: Her first memoir, First They Killed My Father: A Daughter of Cambodia Remembers, details her experiences in Cambodia from 1975 until 1980, and second memoir , Lucky Child: A Daughter of Cambodia Reunites with the Sister She Left Behind, chronicles her adjustment to life in the U.S.
There are thousands of other Asian Pacific Americans who have contributed to United States history. Our list continues below to highlight more Asian Pacific Americans that teachers can highlight in the classroom. We also recommend additional research through the Smithsonian Asian Pacific American Center for more stories to teach during Asian Pacific American Heritage Month (and every month).
11.  Kamala Harris
12.  Larry Itliong
13.  Yuri Kochiyama
14.  Vang Pao
15.  Amanda Nguyen
16.  Wong Kim Ark
17.  Mabel Ping-Hua Lee
18.  Kala Bagai
19.  Bhagat Singh Thind
20.  Cecil Rajendra
21.  Grace Lee Boggs
22.  Yuji Ichioka
23.  Soh Jaipil
24.  Norman Mineta
25.  Evelyn Yoshimura
---
Want additional resources for Asian Pacific American Heritage Month?
Try a free Active Classroom 30-day trial
---
---
Monet Hendricks is the blog editor and social media/meme connoisseur for Social Studies School Service. Passionate about the field of education, she earned her BA from the University of Southern California before deciding to go back to get her Master's degree in Educational Psychology. She currently attends the graduate program at Azusa Pacific University pursuing advanced degrees in School Psychology and Applied Behavior Analysis. Her favorite activities include traveling, watching documentaries on mental health, and cooking adventurous vegetarian recipes.