Reading Time:
10
minutes
March marks Women's History Month, which is a whole month to celebrate the specific achievements made by women throughout history.
Teach your students about the activists, suffragettes, and trailblazers who paved the way for equality across the world. Use this list in the classroom to inspire and engage your students by having them select one notable woman and reflect on the achievements, legacy, or significant quotation, not to exceed one paragraph. Then, have them share their reflections with the class in a discussion-based activity. Include essential questions to guide their learning and inquiry, for example, how are their trailblazing contributions still impactful today or why did the student choose that individual?
We highlight twenty-five women below who embody the spirit of progress in a variety of fields but encourage you and your students to visit the National Women's History Museum to research additional contributions of other women from throughout history this month.

1. Shirley Chisholm
Who was she? The first African American woman elected to the US Congress (1968) and the first woman and African American to seek the nomination for president of the United States from one of the two major political parties (1972), she was an outspoken advocate for women and minorities during her seven terms in the US House of Representatives.
Significant Quote: If they don't give you a seat at the table, bring a folding chair.

2. Patsy Mink
Who was she? An American attorney and politician from the state of Hawaii, she was the first woman of color and first Asian American elected to the US Congress (1964). She was instrumental in introducing various legislation measures that would reform the US education system, including the Early Childhood Education Act and Title IX of the Education Amendments of 1972.
Legacy: Title IX was renamed the Patsy T. Mink Equal Opportunity in Education Act following her death in 2002. She was posthumously awarded the Presidential Medal of Freedom and inducted into the National Women's Hall of Fame.
3. Katherine Meyer Graham
Who was she? One of the first female publishers of an American newspaper and the first female CEO of a Fortune 500 company, she led the Washington Post from 1963 to 1991 and presided over the paper as it reported on the Watergate scandal, which eventually led to the resignation of president Richard Nixon.
Awards: Walter Cronkite Award for Excellence in Journalism, Presidential Medal of Freedom, David Rockefeller Award, S. Roger Horchow Award for Greatest Public Service by a Private Citizen, Golden Plate Award, Four Freedoms Award
4. Arabella Mansfield
Who was she? A college educator, feminist, and early suffragette, she became the first female lawyer in the United States (1869). Upon taking the bar exam in Iowa, Mansfield challenged the state law excluding her from gaining her right to practice as a lawyer. After the court ruled that women may not be denied the right to practice law in Iowa, the state became the first to allow women and minorities to enter this profession.
Legacy: The National Association of Women Lawyers named its most prestigious award after her. Past winners include the two sitting female US Supreme Court justices, Ruth Bader Ginsberg, Anita Hill, and Marcia Greenberger.
6. Marie Curie
Who was she? A Polish French scientist who conducted pioneering research on radioactivity, she was the first woman to win a Nobel Prize and remains the only person to have won the award in two scientific fields. Her discovery of the elements polonium and radium, using techniques she invented for isolating radioactive isotopes, changed the course of scientific inquiry for future generations to come.
Significant Quote: Nothing in life is to be feared, it is only to be understood. Now is the time to understand more, so that we may fear less.
7. Sandra Day O'Connor
Who is she? An attorney, politician, and the first female associate justice confirmed to the Supreme Court of the United States, she was appointed by president Ronald Reagan as a moderate Republican, often representing conservative Christian values. She acted as a swing vote in the controversial Bush v. Gore case contesting the results of the 2000 presidential election.
Literary Legacy: She published several books about her early life and experience as a Supreme Court justice, including Out of Order: Stories from the History of the Supreme Court, The Majesty of Law: Reflections of a Supreme Court Justice, and Lazy B: Growing Up on a Cattle Ranch in the American Southwest.
8. Madam C.J. Walker
Who was she? Deemed "the first Black woman millionaire in America," she made her fortune by creating a homemade line of hair care products for black women. She was known as an American entrepreneur, philanthropist, and social activist who supported and contributed financially to various organizations throughout her life, like the National Association for the Advancement of Colored People and the National Association of Colored Women's Clubs.
Significant Quote: The girls and women of our race must not be afraid to take hold of business endeavor and, by patient industry, close economy, determined effort and close application to business, wring success out of a number of business opportunities that lie at their very doors.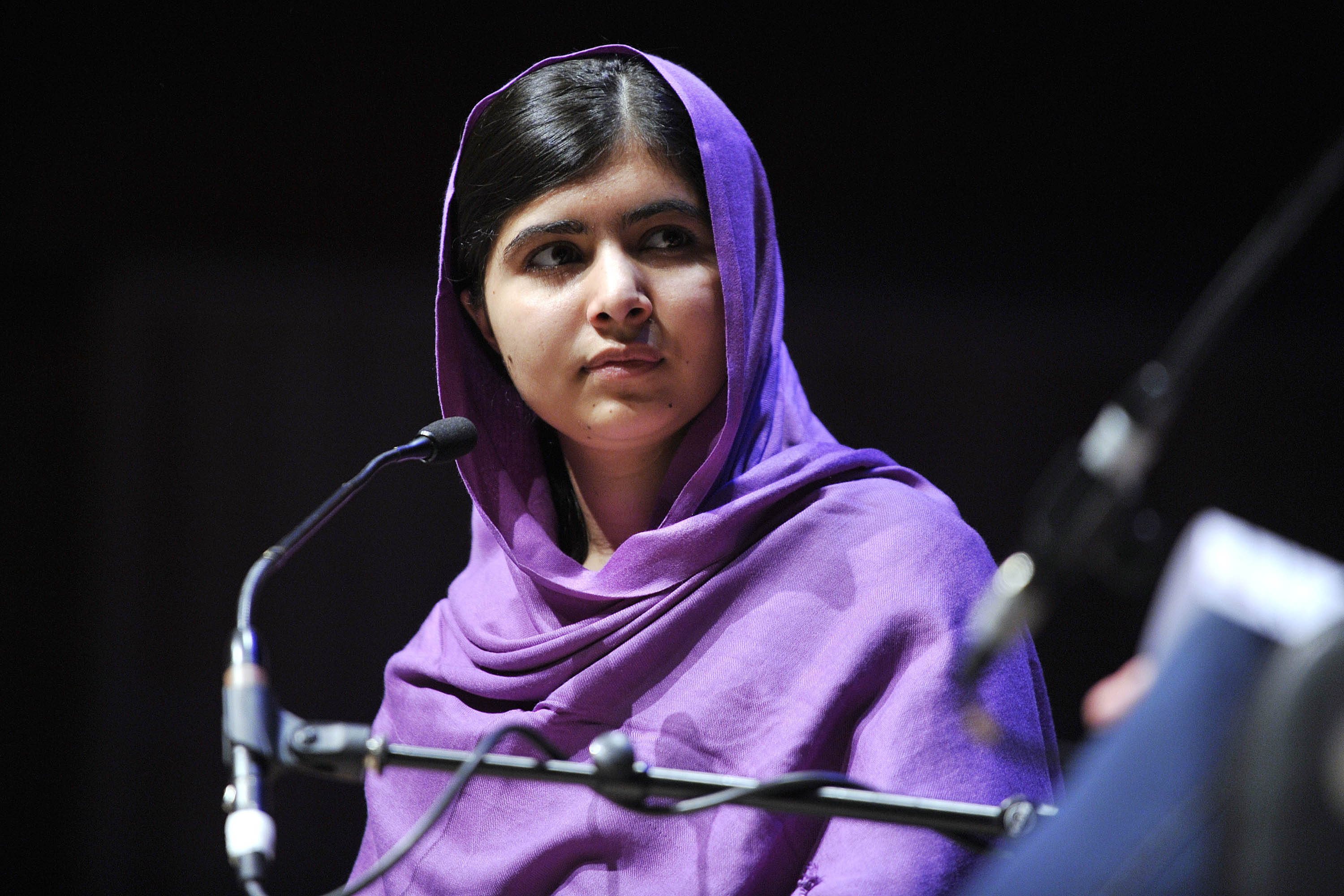 9. Malala Yousafzai
Who is she? A Pakistani activist, she survived an assassination attack by the Taliban and became an internationally famous human rights and education advocate, particularly for women. She won the Nobel Peace Prize (2014) and become the youngest-ever Nobel laureate. She graduated from Oxford University in 2018 and continues to speak about education.
Legacy: In 2014, she established the Malala Fund, a charity dedicated to giving every girl an opportunity to achieve the future she chooses.
10. Gloria Steinem
Who is she? An American journalist and social political activist who became nationally recognized as a leader and a spokeswoman for the American feminist movement in the late 1960s and early 1970s, she currently works as an organizer, lecturer, and advocate for issues of women's rights and equality around the world.
Significant Quote: The first problem for all of us, men and women, is not to learn, but to unlearn.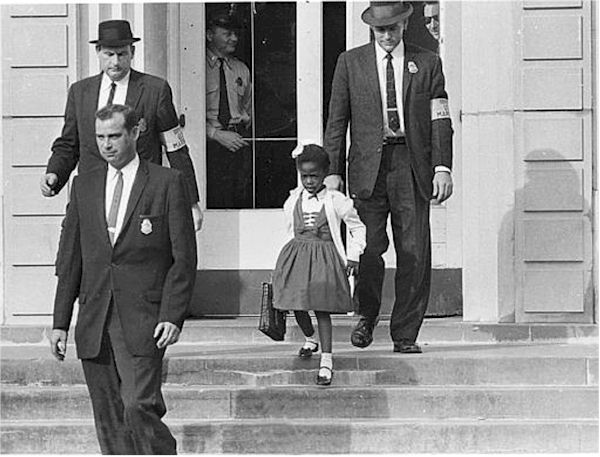 11. Ruby Bridges
Who is she? The first African American child to integrate an all-white public school in Louisiana. She continues to serve as a civil rights activist and runs the Ruby Bridges Foundation, which promotes tolerance, respect, and appreciation of differences.
Literary Legacy: She published her first book, Through My Eyes, about her experience in school, and a children's version, Ruby Bridges Goes to School: My True Story.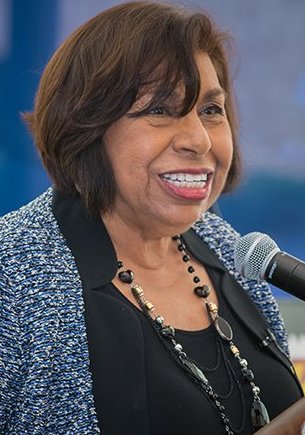 12. Sylvia Mendez
Who is she? Currently a civil rights activist, she was the child at the center of the 1946 landmark desegregation court case Mendez v. Westminster School District. She paved the way to successfully end segregation in California and opened the door for national integration and the larger American civil rights movement.
Fun Fact: Mendez was the 2019 Spirit of America Award winner at the National Council for the Social Studies conference, which was sponsored by Social Studies School Service.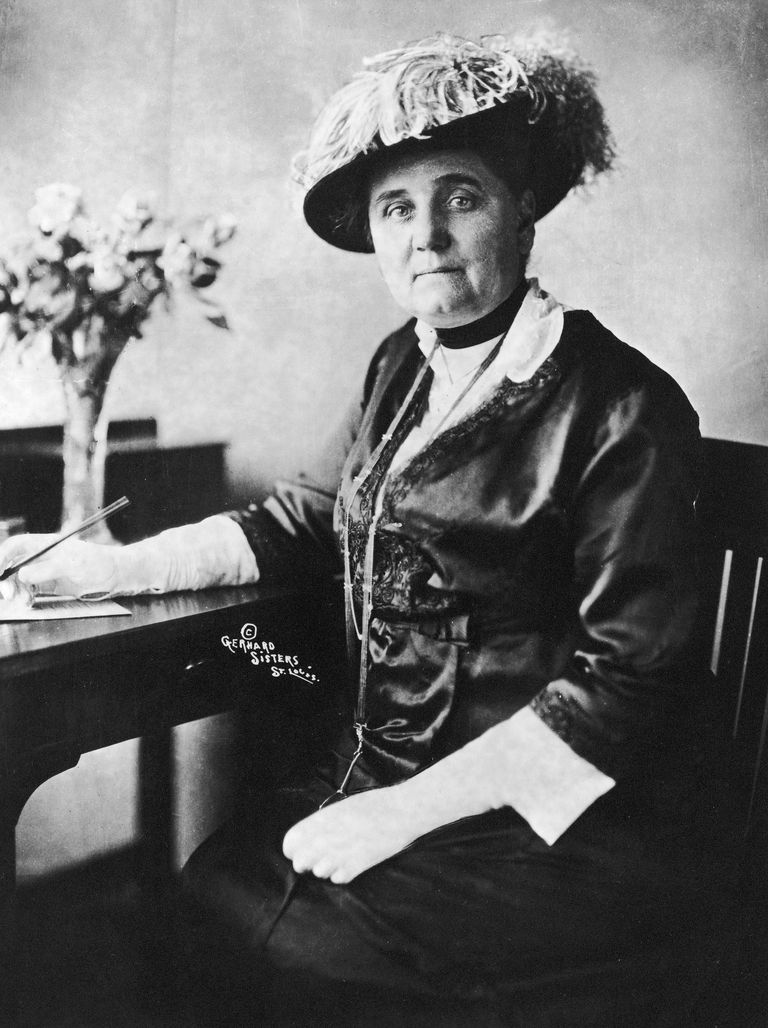 13. Jane Addams
Who was she? A progressive social activist, she cofounded Hull House for Chicago's poor industrial west-side neighborhood, the first settlement house of its kind in the United States. Known for her peaceful advocation for juvenile court system reform, labor legislation for women, and factory law, she was the first ever woman to win the Nobel Peace Prize for her work.
Significant Quote: It is well to remind ourselves, from time to time, that "Ethics" is but another word for "righteousness," that for which many men and women of every generation have hungered and thirsted, and without which life becomes meaningless.
14. Ruth Bader Ginsburg
Who was she? An American lawyer, women's rights advocate, and associate judge of the US Supreme Court, she spent her lifetime advocating for gender equality and became famous for her passionate dissenting opinions in cases such as Ledbetter v. Goodyear Tire & Rubber Company and Shelby County v. Holder.
Awards: Lifetime Achievement Award from Scribes, Berggruen Prize for Philosophy and Culture, LBJ Foundation's Liberty & Justice for All Award, World Peace and Liberty Award, Liberty Medal

15. Jeannette Rankin
Who was she? An American politician and women's rights advocate, she was the first woman to hold federal office in the United States as a congresswoman (1916). During a career in Congress that spanned more than six decades, she introduced legislation that eventually became the Nineteenth Amendment, granting unrestricted voting rights to women nationwide.
Significant Quote: The individual woman is required a thousand times a day to choose either to accept her appointed role and thereby rescue her good disposition out of the wreckage of her self-respect, or else follow an independent line of behavior and rescue her self-respect out of the wreckage of her good disposition.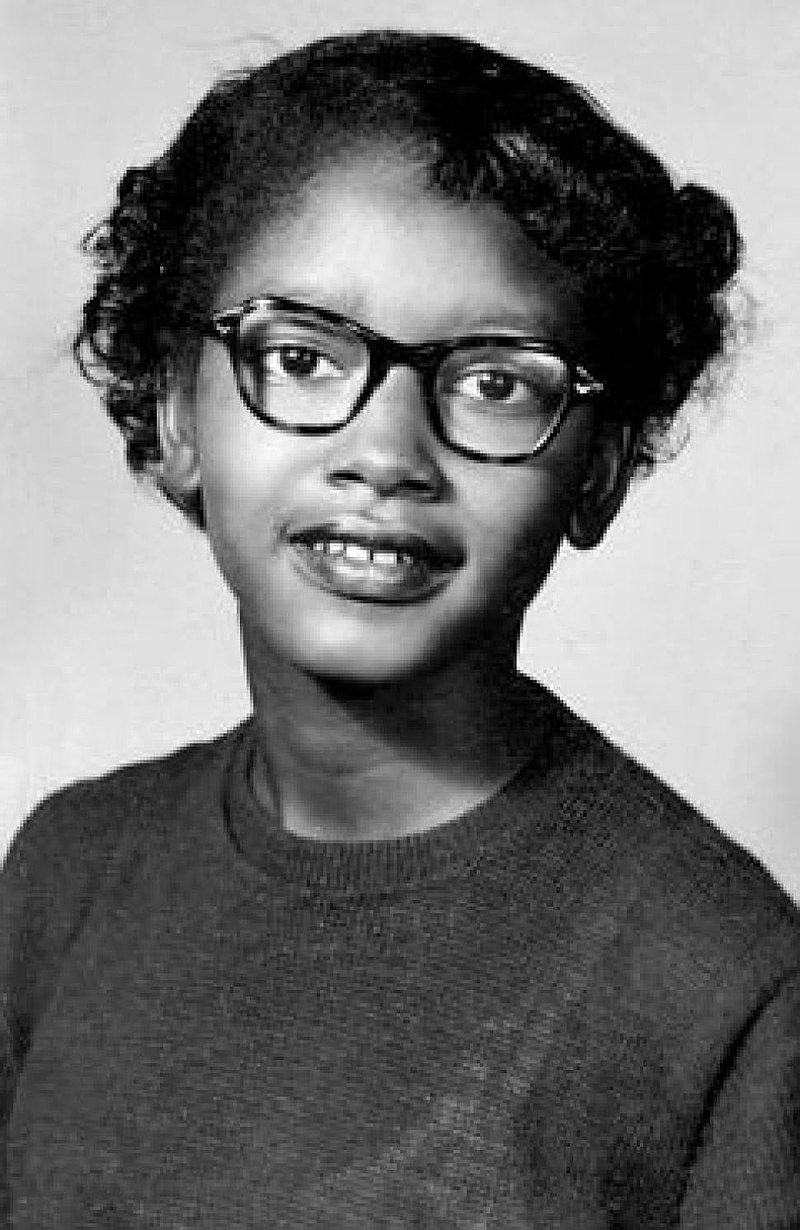 16. Claudette Colvin
Who is she? A predecessor to Rosa Parks, she also refused to give up her seat on a bus in Montgomery—six months before Ms. Parks—and became a pioneer in the civil rights movement. She was one of five plaintiffs in Browder v. Gayle, which aimed to change bus segregation laws in Alabama and all over the country.
Literary Legacy: Pulitzer Prize winner and former US poet laureate, Rita Dove, wrote "Claudette Colvin Goes to Work" about her refusal to give up her seat.
17. Sojourner Truth
Who was she? Born into slavery, she was a fierce proponent of the abolitionist movement and an early activist for civil and women's rights. Her famous "Ain't I a Woman?" speech at the Ohio Women's Rights Convention in 1851 is still quoted today.
Significant Quote:  I have plowed and planted and gathered into barns, and no man could head me. And aren't I a woman?
18. Katherine G. Johnson
Who was she? An American mathematician and NASA employee whose calculations of orbital mechanics were critical to the success of the first US crewed spaceflights. In her thirty-five-year career at NASA, she was one of the first African American women to work there and became instrumental in mastering complex manual calculations and pioneering the use of computers to perform tasks.
Legacy: She was the recipient of numerous awards including the Presidential Medal of Freedom, Congressional Gold Medal, Silver Snoopy Award, and the NASA Group Achievement Award. Two NASA facilities have been named in her honor: the Katherine G. Johnson Computational Research Facility and the Katherine Johnson Independent Verification and Validation Facility.
19. Amelia Earhart
Who was she? An American aviation pioneer, she was the first female to make a solo flight across the Atlantic Ocean. She set various other flight records and transoceanic firsts, most notably becoming the first aviator to fly solo from Honolulu, Hawaii, to Oakland, California, which had been attempted many times before her.
Significant Quote: Women, like men, should try to do the impossible. And when they fail, their failure should be a challenge to others.
21. Nellie Bly
Who was she? An American journalist, industrialist, and charity worker, she is most well known for writing an exposé in which she worked undercover to report about the harsh treatments from within a mental institution. She also set a record-breaking trip around the world in seventy-two days and set the precedent in her field for investigative journalism.
Literary Legacy: She published a variety of journalistic reports in her career, most notably Ten Days in a Mad-House, which caused a national sensation and prompted asylums to implement reforms.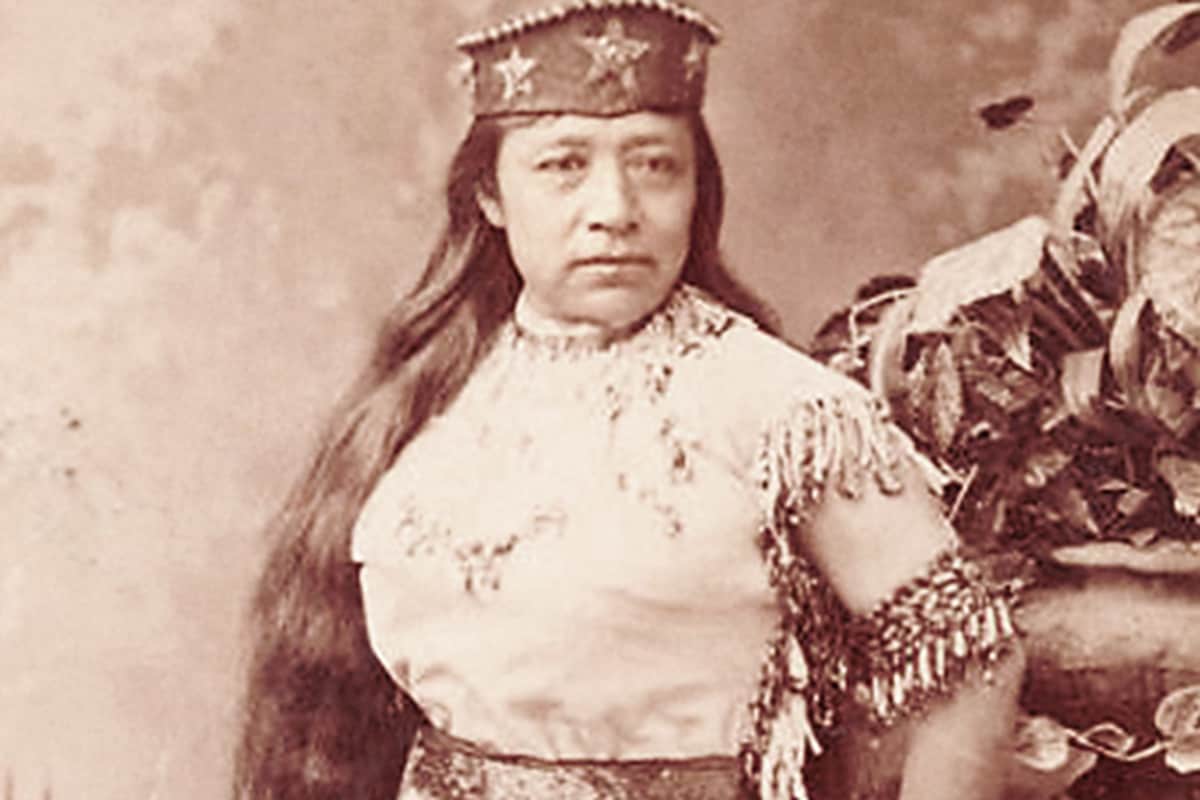 22. Sarah Winnemucca
Who was she? A Native American (Northern Paiute) author, educator, and activist, she spent her lifetime advocating for the rights of her tribe and other Native Americans across the United States. She also served as a messenger, interpreter, and guide, and as a teacher for imprisoned Native Americans. Her published work,  Life among the Paiutes: Their Wrongs and Claims, was considered the first autobiography written by a Native American woman.
Significant Quote: I have not contended for Democrat, Republican, Protestant or Baptist for an agent. I have worked for freedom, I have laboured to give my race a voice in the affairs of the nation.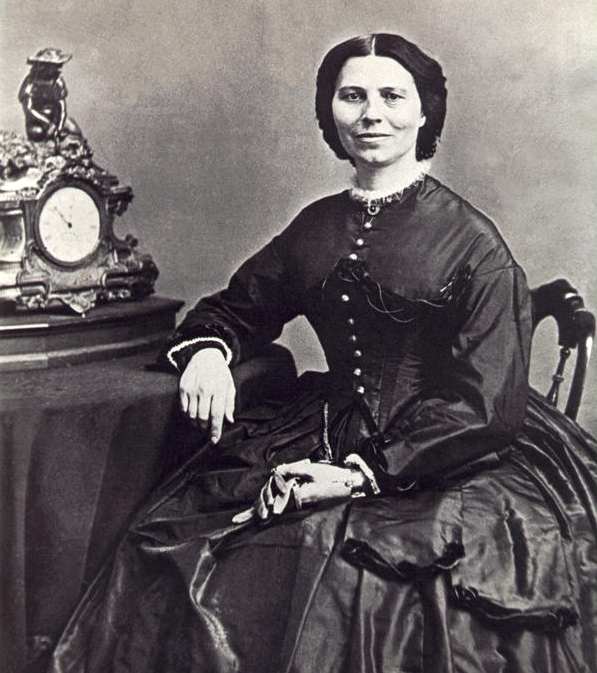 23. Clara Barton
Who was she? A hospital nurse during the American Civil War and teacher, she is most widely known for founding the American Red Cross. Throughout her life, she completed numerous  humanitarian works and was an advocate for civil rights, particularly regarding women's rights to vote.  
Legacy: Her legacy lives on in the American Red Cross, which still provides emergency aid and crisis response to individuals in need, but there are also a multitude of schools, streets, and public places named for her, including the Clara Barton National Historic Site.
24. Mary McLeod Bethune
Who was she? An African American educator, civil and women's rights leader, and government official who had an immense impact on politics and education in the twentieth century, she set educational standards for today's black colleges, and her responsibility as an adviser to president Franklin Delano Roosevelt gave African Americans a female advocate in the United States government.
Significant Quote: We have a powerful potential in out youth, and we must have the courage to change old ideas and practices so that we may direct their power toward good ends.
25. Hannah Arendt
Who was she? A German-born American political theorist, she is widely considered one of the most important political thinkers of the twentieth century. After growing up in Nazi Germany and escaping the Holocaust, she became a writer and editor in New York and worked for the Jewish Cultural Reconstruction. She wrote about a range of political and philosophical topics but is best known about discussions about dealing with the nature of power and evil, direct democracy, and totalitarianism.
Literary Legacy: Her works include anthologies on intellectual history, philosophical theory, and political and social concepts, including The Human Condition, The Origins of Totalitarianism, On Revolution, and Crises of the Republic.
---
Seeking more lessons to celebrate women trailblazers all year round?
Sign up for a free 30-day trial of Active Classroom
---
---
Monet Hendricks is the blog editor and social media/meme connoisseur for Social Studies School Service. Passionate about the field of education, she earned her BA from the University of Southern California before deciding to go back to get her master's degree in educational psychology. She currently attends the graduate program at Azusa Pacific University pursuing advanced degrees in school psychology and Applied Behavior Analysis. Her favorite activities include watching documentaries on mental health and cooking adventurous vegetarian recipes.