Reading Time:
8
minutes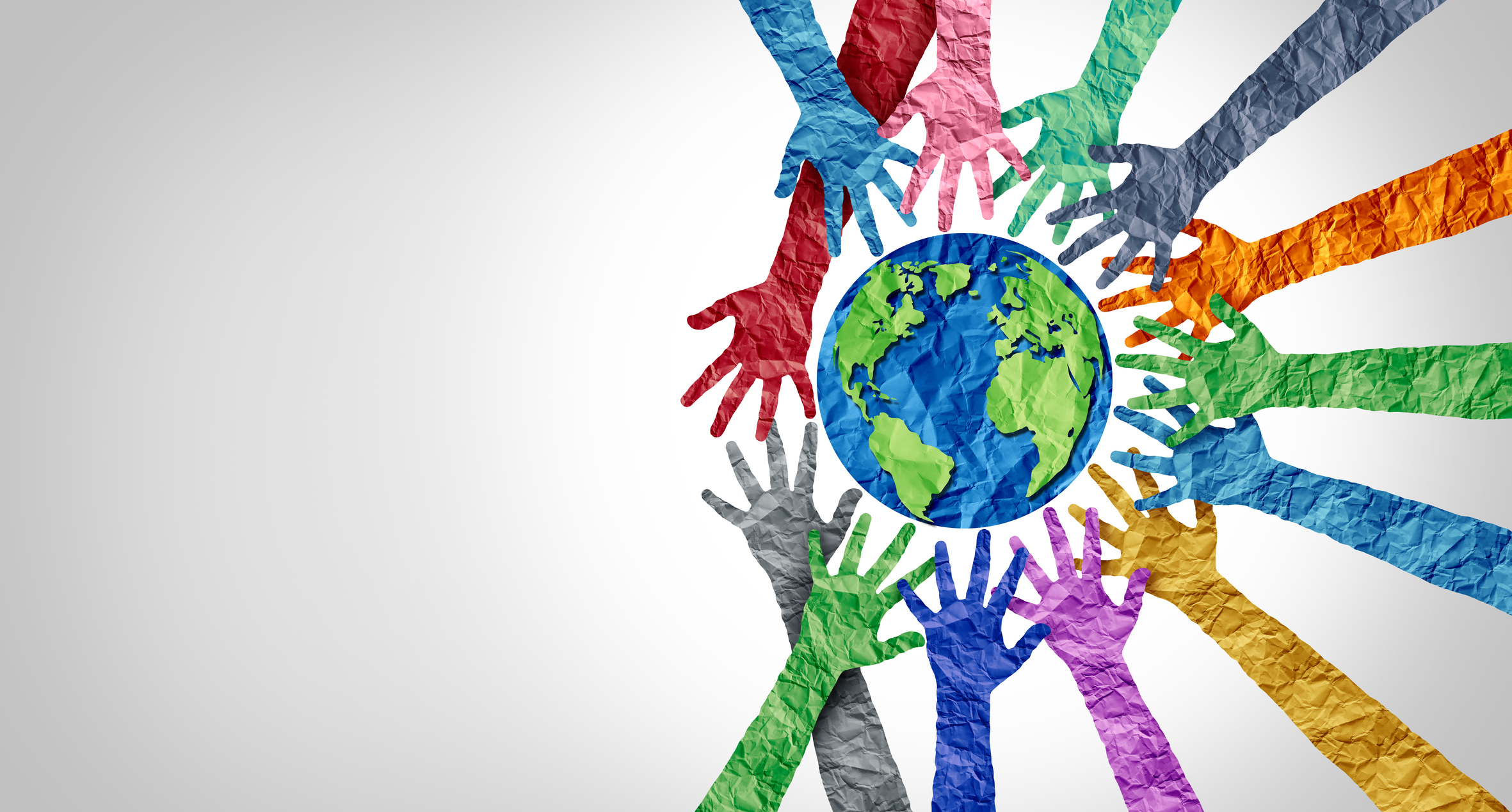 As a former student who attended multiculturally diverse schools, celebrating the holidays and celebrations of my peers from different cultures made school all the more memorable. Cultural celebrations are an important part of human history and occur throughout the world. Social studies teachers can use these diverse cultural commemorations to teach students about culture, acceptance, and connect history to their current curriculum.
Here are some examples of cultural celebrations from different parts of the world:
Day of the Dead
The Day of the Dead, or Día de los Muertos, is a Mexican holiday that celebrates the lives of loved ones who have passed away. One of the most significant holidays in Mexican culture is celebrated on November 1st and 2nd. Families build altars to their ancestors, decorate them with flowers and candles, and leave offerings of food and drink. Face painting skulls is also a famous tradition during the holiday.
Build an altar – One of the most important traditions of the Day of the Dead is building an altar, or ofrenda, to honor the deceased. The altar is usually decorated with marigolds, candles, pictures of loved ones, and their favorite foods and drinks. Students can build their own altars in the classroom and invite families to visit the displays.
Make sugar skulls – Sugar skulls are a traditional Day of the Dead decoration that can be made in the classroom using sugar, water, and a mold. For the adventurous classroom, teachers can help students make these sweet decorations and students can decorate them with colorful icing to make them look festive. In lieu of using actual sugar or cooking in the classroom, teachers can also help students make paper maché skulls and decorate with yarn, paint, or other materials. 
Dress up – It is common to dress up in costumes and paint faces to resemble a calavera, or skull, during the Day of the Dead. The costumes and face paint are usually colorful and elaborate, and represent the celebration of life in the face of death. Check your school policy regarding face paint, but this is a fun tradition for teachers and students to enjoy.
Cook traditional foods – The Day of the Dead is a time to feast and celebrate with loved ones, so cooking traditional Mexican foods such as tamales, mole, and pan de muerto is a great way to honor the holiday in your class. It's also a great opportunity for teachers to involve parents or families to celebrate with their class.
Host a school event – Many schools host a Day of the Dead celebration, which often include parades, music, and dancing. Your school can host one of these events to learn more about the holiday and celebrate with others.
These are just some of the ways you can celebrate the Day of the Dead. The holiday is a time to remember and celebrate the lives of loved ones who have passed away, and to acknowledge death as a natural part of life. 
Chinese New Year
Chinese New Year, also known as Spring Festival, is the most important traditional holiday in China and is celebrated by Chinese communities around the world. The celebrations last for 15 days and includes dragon dances, fireworks, and family gatherings. The festival usually falls between late January and mid-February, according to the lunar calendar. Each day has its own significance and cultural custom associated with it. Here are some of the common traditions and practices associated with Chinese New Year:
Reunion Dinner – On the eve of Chinese New Year, families gather for a big feast known as the Reunion Dinner. It is considered one of the most important meals of the year, and it's a time for families to bond and reflect on the past year. Teachers can host a modified "Reunion" celebration in their classroom with traditional foods and have students discuss the cultural significance.
Red Decorations – Red is the dominant color during Chinese New Year because it is believed to bring good luck and ward off evil spirits. Red decorations such as lanterns, banners, and paper cutouts are hung up in homes and public places. As an activity, students can make paper lanterns or create their own red decorations.
Giving Red Envelopes – It is customary to give red envelopes filled with money to children and unmarried adults during Chinese New Year. The red envelopes, or hongbao, are believed to bring good luck and blessings for the new year. Teachers can modify this custom for the classroom by having their students create their own red envelopes with positive affirmations or goals for the new year.
Dragon and Lion Dance – Dragon and lion dances are performed during Chinese New Year, especially on the streets of Chinatown districts around the world. The dances involve performers wearing elaborate costumes and dancing to the beat of drums and cymbals. The dragon and lion are believed to bring good luck and fortune.
The festival is a time for families to come together, exchange greetings, and wish each other good luck and prosperity for the coming year. Teachers can use any of the traditions above to inspire lesson plans and activities around the festival. Consider connecting your activities to current events with History Unfolding's China and Japan in the Modern Age or host a fun simulation of the ancient Chinese dynasties with Interact's China.
Holi
Holi is a colorful and vibrant festival celebrated by Hindus and people from other religions in India, Nepal, and other parts of the world. It is also known as the "Festival of Colors" and involves individuals throwing colored powder and water at each other. Holi celebrates the victory of good over evil and the arrival of spring. If you are interested in celebrating Holi in the classroom, here are some ways to do so:
Wear white clothes – On the day of Holi, it is traditional to wear white clothes to symbolize purity and unity. Inspire your students and prompt them to wear a white outfit to celebrate the festival.
Play with colors – Holi is famous for the colorful powders and water that are thrown and smeared on each other. You can organize your own celebration within the classroom by having students color mandalas with bright colors or host a bright art contest.
Eat festive foods – Holi is a time to enjoy traditional sweets and snacks such as gujiya, mathri, and thandai. Teachers can bring some of these festive foods to your classroom (try purchasing them from a local Indian store) or teach students about cuisines from India with What I Eat. or Hungry Planet.
Listen to music – There is a variety of music associated with Holi, from traditional folk songs to Bollywood hits. You can listen to Holi music in the classroom to get your students into a festive mood.
Decorate your classroom – You can decorate your class with colorful decorations such as streamers, balloons, and rangoli designs. Rangoli is a traditional Indian art form where colored powder is used to create beautiful patterns and designs on the floor.
These are just some of the ways to celebrate Holi. Teachers with a knack for ancient Indian history could also connect Mindsparks' India and South Asia or History Unfolding's Ancient India. Whatever you do, remember to have fun and enjoy the colorful festivities with your students!
Other Possibilities for Classroom Cultural Celebrations
Chinese New Year, Holi, and Day of the Dead are just a few examples that highlight the possibilities for teachers to incorporate cultural celebrations into a diverse curriculum. There are many more from around the world, each with their own unique traditions and customs, that offer a glimpse into the rich diversity of human cultures and could easily be translated in the social studies classroom. Below are additional diverse celebrations that teachers could also consider. 
Hanukkah – Hanukkah is a Jewish holiday that celebrates the rededication of the Temple in Jerusalem. It is celebrated over eight days and involves lighting candles on a menorah, playing with dreidels, and eating traditional foods like latkes.
Rosh Hashanah – Also known as the Jewish new year, Rosh Hashanah celebrates the beginning of the "High Holy Days" in Judaism. It begins a ten day period of repentance, ending with Yom Kippur, which is the Day of Atonement. Eating symbolic foods, such as apples dipped in honey, hoping to evoke a sweet new year, is an ancient tradition on this holiday.
Ramadan – Ramadan is an Islamic holiday that commemorates the revelation of the Quran to the Prophet Muhammad. It involves fasting from dawn to dusk for 30 days, praying, and performing acts of charity.
Kwanzaa – Kwanzaa is an African-American holiday that celebrates African culture and heritage. It is observed over seven days and involves lighting candles on a kinara, exchanging gifts, and reflecting on principles like unity, creativity, and faith.
Diwali – Diwali is a Hindu holiday that celebrates the victory of light over darkness. It is celebrated over five days and involves lighting candles and lamps, exchanging gifts, and preparing festive foods.
Carnival – Carnival is a festival celebrated in many countries before the start of Lent. It involves colorful parades, dancing, and feasting, with each country having its unique traditions and customs.
Harvest Ceremony – Many Native American cultures celebrate the harvest season with ceremonies that express gratitude for the earth's bounty and ask for blessings for the coming year. Schools can participate in their own harvest ceremony or classrooms can learn about traditional Indigenous methods of agriculture.
Indigenous Peoples Day – Indigenous Peoples Day is a holiday that honors and celebrates the contributions and culture of Indigenous peoples. It is observed in various parts of the world, typically on the second Monday of October. You can celebrate Indigenous Peoples Day by learning about Indigenous history and culture, reflecting in the classroom, or supporting Indigenous-owned businesses.
Winter Solstice – The Winter Solstice is an important time of year for many Native American cultures. It marks the longest night of the year and is often celebrated with storytelling, feasting, and other ceremonies. Teachers can celebrate the Winter Solstice by teaching about traditional Indigenous customs and participating in a class-wide discussion about the tradition.
Celebrating culture is an important way to preserve, promote, and appreciate the unique heritage of different communities and nations. It helps to foster unity, diversity, and tolerance while providing a platform for artistic expression and creativity in the classroom. It is important to remember that all cultures are diverse and vary greatly across different regions and communities, so it is always best to approach cultural celebrations with respect and a willingness to learn, a great skill to endow onto your students.
---
Get a free trial of Active Classroom to explore more culturally-responsive instructional resources 
---
---
Monet Hendricks is the blog editor and social media/meme connoisseur for Social Studies School Service. Passionate about the field of education, she earned her BA from the University of Southern California before deciding to go back to get her Master's degree in Educational Psychology. She attended the graduate program at Azusa Pacific University pursuing her post-grad Educational Specialist degree in School Psychology and Applied Behavior Analysis and currently works as a School Psychologist in Los Angeles, CA. Her favorite activities include traveling, watching documentaries on mental health, and cooking adventurous vegetarian recipes with her husband.